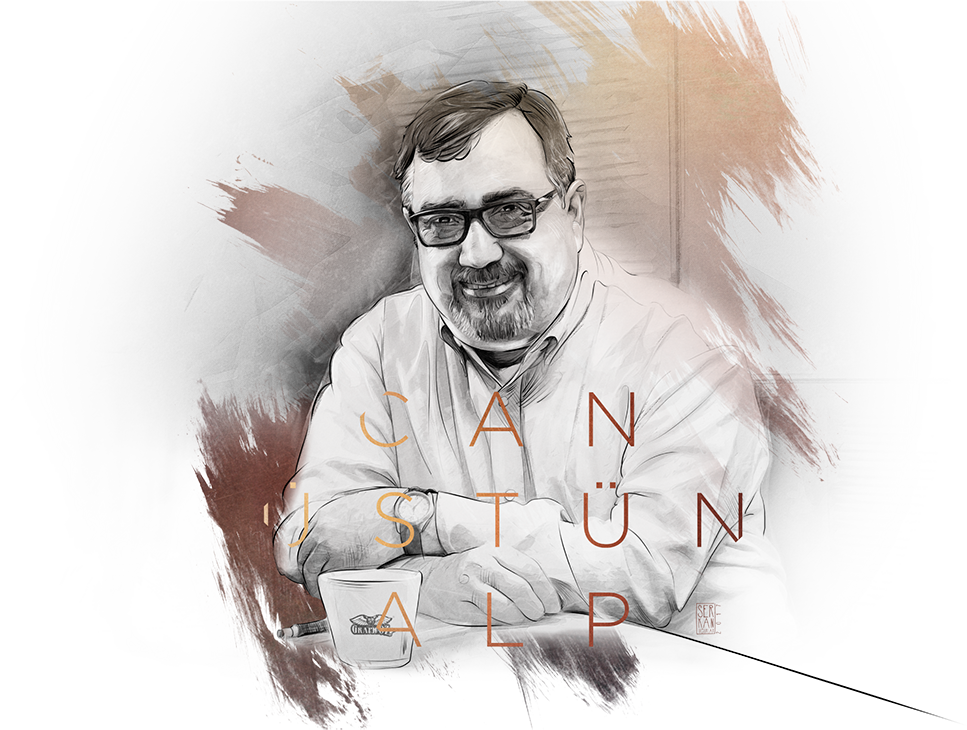 Can Üstünalp was born 1963 in Ankara. After completing his secondary and high school degreess in Ankara, at Tevfik Fikret Highschool, graduated from Middle East Technical University holding a bachelor's degree in Mechanical Engineering and a master's degree in Business Administration at the Keller Graduate School of Management in Milwaukee.
He started his professional career in Dayi Engineering and Consultant Bureau in 1986. From October 1994 to January 2015 he worked in various positions within Mesa Holding.
Between 1990-1993 he worked as a manager and dancer in the dance group of TURAM (Turkish American Dancers) in Milwaukee, USA.
He has been an alumni member of Tevfik Fikretliler Birliği since 1986. He has served as the Vice-Chairman between 2010 and 2013 and as the President since 2013.
Since October 2013, he has been a member of the Board of Directors of GVY Real Estate Construction and Trade Inc.
In 2015 Dekup Ltd.Sti. was founded. Model Asker Turk brand was found for the demand of Turkish hobbyists, Dekup has been the Turkish distributor of Hong Kong based King and Country which is one of the world's major designers and producers of all-metal, hand-painted 1:30 scale military and civilian miniatures, Ukraine based Master Box and Irland based Thunder Model plastic model and figure. In 2019 Dekup became the Turkish distributor of USA based Andy Mark Inc. which is the material provider of First foundation's (FIRST® "For Inspiration and Recognition of Science and Technology") International robotic competition.
Can Üstünalp, has married with two kids, is a member of TMMOB Turkish Society of Mechanical Engineers, TTMD Turkish Society of HVAC and Sanitary Engineers, ASHREA American Society of Heating, Refrigerating and Air Conditioning Engineers, Alumni of METU and Tevfik Fikretliler Birliği.